JavaScript was not able to run. Please ensure JavaScript is enabled in your browser for the best experience on this site.
Skip to main content
Go Anywhere
Like all Visa credit cards, Gem is accepted all over the world - in literally millions of places - so go forth and shop with confidence wherever you are.
Rates, Fees & Conditions Of Use
for 6 months on everyday Gem Visa purchases $250 or over1

long term deals
at some of NZ's
best retailers.2

for up to 55 days
on Visa purchases under $250.3

interest rate4

$55

establishment fee
(one off)4

$52

annual account
fee4
Frequently Asked Questions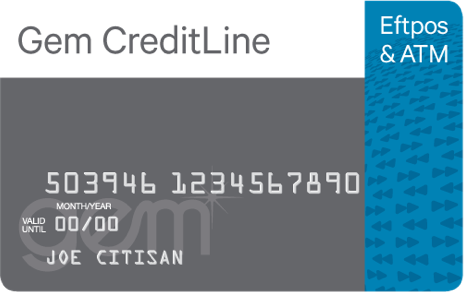 Are you an existing Gem CreditLine customer?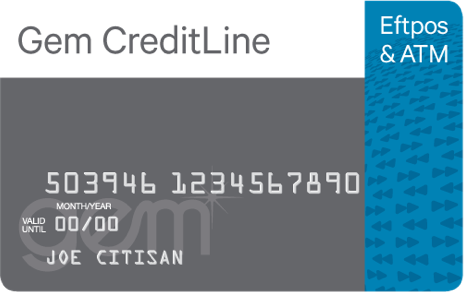 If you have a Gem CreditLine card, and don't want to switch to a Gem Visa, don't worry - your card will still work at over 2000 retailers around New Zealand to access long term interest free deals.
1 Credit and lending criteria, $55 establishment fee and $52 annual account fee apply. Prevailing interest rate (currently 25.99% p.a.) applies after 6 months.
2 Long term interest free offers may vary. Available at participating retailers to approved applicants only. Conditions, fees and charges apply.
3 Provided you pay the 'Payment to reduce further interest' amount shown in your monthly statement by the payment due date.
4 Rates and fees are effective as of 31 March 2016 and are subject to change.
Security
If there's a fraudulent transaction on your Gem Visa, you will not be held liable if you:

- have not contributed to the loss
- notified us promptly of the theft, loss or misuse
- have followed the Gem Visa Conditions of Use