One loan, with one regular payment, tailored to suit your needs. That's a debt consolidation loan and it can free you from the hassle of managing multiple debts. If you want to get back in control of your money, consider consolidating your debts into one manageable loan.
Here's a step-by-step guide to applying for a personal loan with us.
1 Simplify your life with a budget
"On a piece of paper, write down what you are earning and what your living expenses are," says Paul Birch, Financial Planner at Pacific Wealth. GE Money's budget planner also makes it easy. From this list of income and expenses (money coming in and money going out) you can work out a simple budget and decide how much you can comfortably afford in loan repayments.
2 Contact one of our loan specialists
There are three ways to contact one of our representatives: in a branch, via the website or over the phone on 0800 422 898. All branches are open Monday to Friday, 9am - 5pm.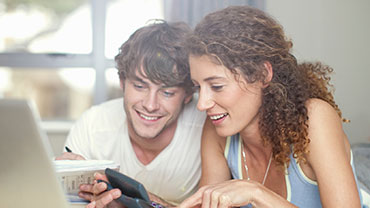 This is an image caption.
3 Run the numbers
The loan specialists look after debt consolidation loans every day for thousands of people, so they know how to best meet your needs. They can run the numbers for you and design loan terms that suit your financial situation and lifestyle. Loan terms can be from 2-7 years, with payments made monthly, fortnightly or weekly.
The length of the loan terms and the frequency it is paid back affects how much interest you'll eventually pay. Ask them to show you the difference in dollar terms of making weekly repayments versus monthly repayments. Over several years the interest saved can really add up.
4 Be ready to roll
When the paperwork is in order, personal loan funds can be provided in just one day after your application is approved. That means having providing proof of identity (a current Australian driver's licence or Australian passport) and contacting your employer for recent payslips that show your income. If you are self-employed, you'll just need to show your most recent tax return or financial statement. You might also be asked to show a list of the debts you currently have and how much is owed.
The debt consolidation loan experts are a great help with the paperwork and make the application process easy, especially in the scenario where you decide to close out loans and credit cards held with other financial institutions to roll them all into your new debt consolidation loan.
5 Cover your bases
"Insure yourself," says Paul Birch. "Income protection insurance is tax-deductible and will replace up to 75% of your income if you're unable to work through illness or injury."
"Also, insure the items you are borrowing money for," he says. "You don't want to be paying off a loan for a car you no longer own." We offer a full range of insurance cover, including optional loan protection insurance.
Also in this section: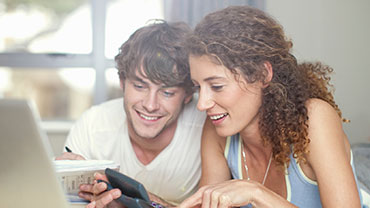 Can you put an end date on debt?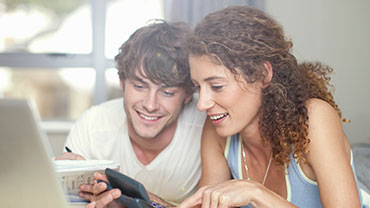 Can you put an end date on debt?
Call our personal loan specialists now on 0800 422 898
Mon - Fri, 9am-5pm (AEST)
Got a question about our Loans?
Visit one of our branches